WEWO Schrauben-Befestigungsteile GmbH improves delivery-process efficiency with TSC printing solutions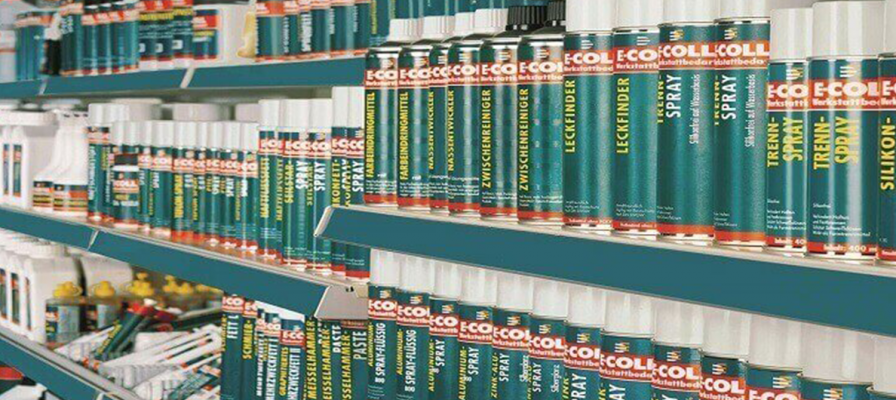 Background:
Beginning in 2002, WEWO Schrauben-Befestigungsteile, a German supplier of screws, nuts, shims, nails, rivets and clamps, began offering customers C-parts management solutions to help reduce their procurement and logistical costs.
Based on the Kanban just-in-time scheduling system, WEWO's c-parts service greatly simplifies the procurement of high-volume low-price commodities. Companies taking advantage of the system define specific parts required, which are then delivered just-in-time in precisely required quantities. This system streamlines the parts-ordering process and significantly reduces administrative and storage costs, allowing companies to concentrate on their core business.
In the past, DPD, one of Europe's leading B2B parcel delivery services, provided WEWO with semi-finished labels that employees would fill out with delivery information. Employees would then record the package tracking numbers and apply the labels manually, a time-consuming process.
"With the older tracking system, which used dot matrix printers and continuous-form paper, our stuff did have a carbon copy from the international carrier or the journal from the driver, but, frankly, we really were not able to verify the performance of the delivery service," said Frank Janssen, WEWO's IT Manager. "It was difficult to monitor and control the delivery process. In some cases, we actually didn't know which packages were delivered or when."
Solution:
Working with TSC partner and Henning Mahlstedt, TSC's Sales Director Northern Region, WEWO created a custom package-labeling system using TSC's TTP-245C Series and TTP-247 Series label printers.
After three months of analysis and evaluation, TSC's TTP-245C thermal-transfer desktop printer was installed during the initial phase of the new package delivery system's implementation. It operates reliably and failure free. At WEWO a 100 mm x 150 mm package label is printed every 30 seconds, while the 200 MHz 32-bit processor allows for an even faster label output.
In addition, the TTP-247 Series thermal-transfer desktop printer was selected for WEWO's new Kanban project, based largely on the fact that it uses resin ribbons that guarantee a long label lifespan. The thermal-transfer labels required for WEWO's Kanban containers are produced by the TTP-247 Series at 177 mm per second at a 203 dpi resolution.
By interfacing all tracking systems, it is now possible to access current information about the status of each delivery. All relevant information is available at a glance.
Thanks to TSC's intelligent printer solutions, WEWO is able to minimize manual steps involved in package labeling, while maximizing security and transparency of delivery processes. Now WEWO Schrauben-Befestigungsteile GmbH is able to streamline its daily order and delivery processes.
Janssen said that WEWO's users are very satisfied with the label printers, citing their ease of operation and simple ribbon replacement.
"We are very happy," Janssen said. "Because of their reliability and robustness, we are planning to deploy another 16 printers from both series. For a medium-size business like ours, it is not always easy to keep up to date, but the improvements we've seen since installing the new printers are only achieved through investment.
Benefits:
Accurate solutions for multiple applications
Delivery control, security and transparency
Optimization of business processes
Minimization of manual steps for employees
TTP-245C Series and TTP-247 Series Features:
The TTP-245C Series features a print speed of up to 152 mm per second, making it ideal for low-to medium-volume printing. It can print three 100 mm x 150 mm package labels every second and offers as standard features Ethernet, USB 2.0, serial and parallel interfaces. "In the beginning we did not realize the benefits of an integrated network adapter, but now we appreciate that we don't need a print server," Janssen added.
The thermal-transfer labels required for WEWO's Kanban containers are produced by the TTP-247 Series. While the TTP-247 runs at an impressive 7 inches per second, printing up to 4 inches wide at 203 dpi resolution, the second model in the series, the TTP-345, offers high resolution 300 dpi printing at 5 inches per second. Both models feature a user-friendly clamshell design for easy drop-in media loading, along with a rugged double-wall design that is stronger and more durable than other thermal transfer mechanisms on the market.
Both printers communicate with existing business software, while integrating seamlessly into existing business processes. This is made possible via multiple interfaces and a rich offering of high-performance features – important design characteristics that were instrumental in WEWO's selection of TSC label printers.
About WEWO Schrauben-Befestigungsteile GmbH:
Founded in 1975 by Wolfgang Weber und Wolfgang Liebig, WEWO Schrauben-Befestigungsteile GmbH is a supplier of screws, nuts, shims, nails, rivets and clamps. Located in Straelen, Germany, the company offers a wide range of products, including numerous DIN and standard parts that can be supplied in large and small quantities.
"We can satisfy individual customer needs without any difficulties. With our modern machinery, we manufacture standard and non-standard parts in-house. Our service is only completed once we have fulfilled our customers' needs," explains Wolfgang Weber, CEO.
MARKET:
Medium-size industrial companies
APPLICATION:
Custom package labeling system
MODEL:
TTP-245C Series
TTP-247 Series