Warehouse & Fulfillment
Improve logistics control procedures, improve operational performance
The barcode management system provides all-around goods management and tracking functions, reduces human error, and improves the efficiency of entry and shipping of warehousing goods, which helps control cost and improves operational performance.
Compliance Labeling

With compliance fines on the rise, companies are looking to verify their barcodes before shipping. Printronix Auto ID offers exclusive ODV barcode inspection technology integrated printers. Our ODV-2D printers scan each barcode as its printed, strike through bad barcodes and reprint new ones. Printronix Auto ID is one of the only companies to offer an affordable 2D integrated barcode printer and validator.

Increased Productivity, Improved Accuracy

With mobile printing solutions, there is no need for employees to spend valuable time retrieving labels and documentation from centralized printers. With the ability to print when and where they need it, employees can accomplish more in less time. Point of application printing also decreases costly labeling errors, leading to fewer clerical errors.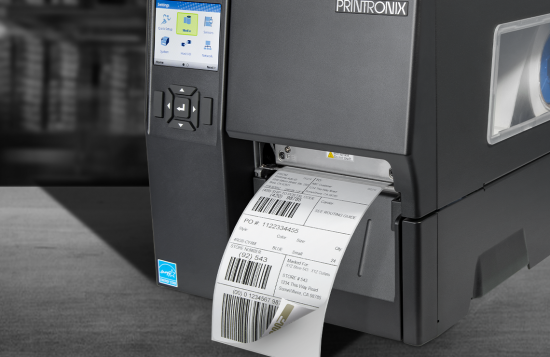 RFID in the Supply Chain
As a manufacturer, retailer, or logistics service provider, you need to know exactly where your shipments of goods are at any time, where they have come from, and when and where they are due to arrive. Today's intelligent warehouse environments utilize a host of high-tech solutions including WMS software, RFID tags, and complex labeling operations. RFID labels offer the ability of non-line of sight data capture. Meaning it is possible to take inventory in minutes or verify an incoming or outgoing shipment in seconds.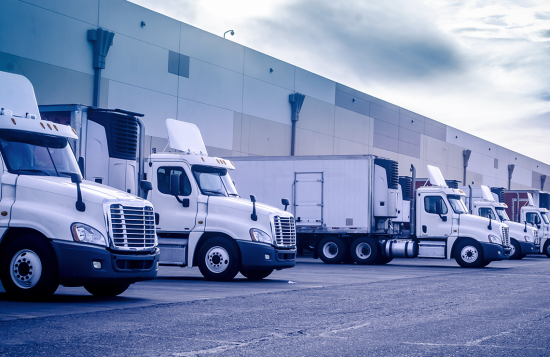 Boost Efficiency and Eliminate Downtime with Cross-Docking
Cross-docking is the practice of unloading materials from incoming trucks and loading materials directly into outbound trucks with little or no storage in between. Cross-docking increases efficiency and lowers costs if done correctly. One of the best ways to reduce shipping errors during this process is to print a new label at the point of application rather than from a central location. Our TSC Alpha-30L and Alpha-40L mobile printers come equipped with a pretty flexible platform of options for connecting or mounting the mobile printers to a forklift or vehicle. This can be especially useful in distribution centers where the printers have the ability to leverage the facility's power from a forklift truck or vehicle to eliminate the need for batteries and create a continuously operating device.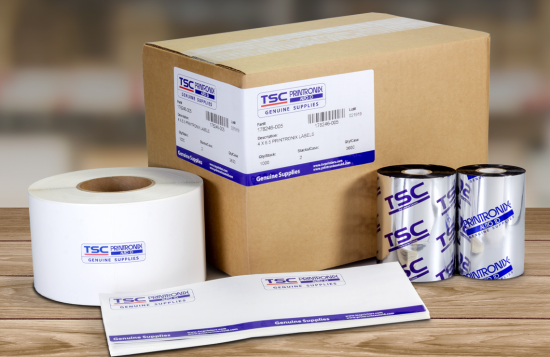 The Right Labeling Media
Choosing the right printer is only part of the success of your application. Are your labels going to be stored outside? Do they need to be water-resistant, or do you need an RIFD tag? Genuine Supplies will work with you to identify the right labeling materials for your needs and make sure you're getting them at the most cost-effective price available.
Applications:
Item marking
Carton and pallet labeling
Shipping and receiving
Distribution, inventory control
Freight tracking
Passenger services
Ticketing
Receipt and coupon printing
Document management