Automotive
Streamlining Solutions to Meet the Demands of Your Busy Supply Chain
TSC Printronix Auto ID has been provides barcode printing solutions for the automotive industry. As automotive production requirements have evolved, so have our printers and technology to meet these challenges. The introduction of ODV-2D barcode verification technology is especially important for its ability to print, validate, and generate reports for 2D barcodes.
Automate Your Operation

The TSC PEX Series print engine produces barcode labels at fast print speeds allowing for labeling in record time. The mechanism is designed to fit easily in any print and apply system, thanks to its fully compatible structure and GPIO interface. The PEX Series offers simple integration into both new and existing label application installations. It is ideal for automotive manufacturing and logistic applications where high-speed and high-demand label printing is required to keep up with production and industry regulations.

Track and Trace

In response to a growing number of recall incidents, track and trace regulations have become a necessity in the automotive industry. Regulations may require both packaged and unpackaged products to be labeled with either barcode or RFID labels. Barcoding is the most common and cost-effective method to implement traceability at both the item and case level. RFID labels are more expensive but offer the ability to enable non-line-of-sight data capture. In addition to the enterprise-level operation you've come to expect from Printronix Auto ID, the T6000e and T8000 industrial printers offer a mix of RFID capabilities and our exclusive ODV-2D technology.

Barcode Inspection

With compliance fines on the rise, companies are looking to verify their barcodes before shipping. Printronix Auto ID uses its exclusive ODV barcode inspection technology to validate and verify barcodes. ODV-2D barcode inspection technology is the industry's first affordable, fully integrated solution for printing and validating 1D and 2D barcodes. Built on the robust T8000 and T6000e printer platform, ODV-2D includes a built-in printer and data validator that grades barcodes to ISO standards and stores a detailed report of each transaction. Our exclusive technology reads each barcode, overstrikes the entire label of a rejected barcode, and reprints a new label.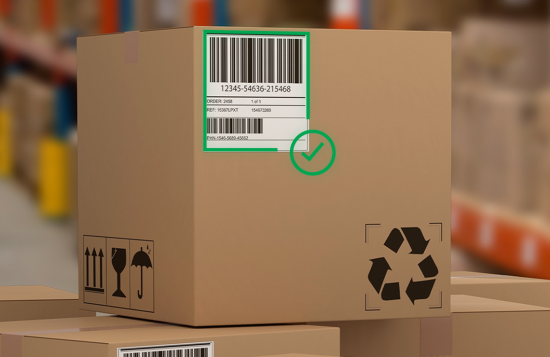 ROI of Good Barcodes
With the growing incidence of returned and rejected shipments plus an increase in fines, the cost of a new ODV printer can be recouped by avoiding even one single fine. And unlike other validation solutions, ODV printers operate without user intervention, store a record of each label printed, and can be used in conjunction with RFID technology.
Mobile Inspection Labels

Quality inspection labels are crucial for ensuring effective track and trace of products throughout the supply chain. TSC Printronix Auto ID offers high-performance mobile and stationary solutions designed to elevate confidence in business operations. The Alpha-30L and Alpha-40L rugged mobile printers' durable design and smart battery technology will keep your operation running smoothly. The optional IP54 case allows it to thrive in tough production environments. 

24/7 Industrial Operation

Downtime is not an option on a busy floor. Assembly line manufacturing requires the highest quality and dependability in printers. Our enterprise-grade label printers and ODV solutions ensure that even the largest manufactures stay up and running while delivering reliable and validated results. The T6000e is a one-of-a-kind industrial mid-range printer that is well suited for most applications, especially those with RFID and barcode validation requirements, but if your operation is working 24/7, we recommend the T8000 enterprise industrial printer.
Tire Labeling
Manufacturing can occur in some of the harshest environments around the world. Whether it's extreme temperatures, dusty, dirty, or humid conditions our printers excel where others fail.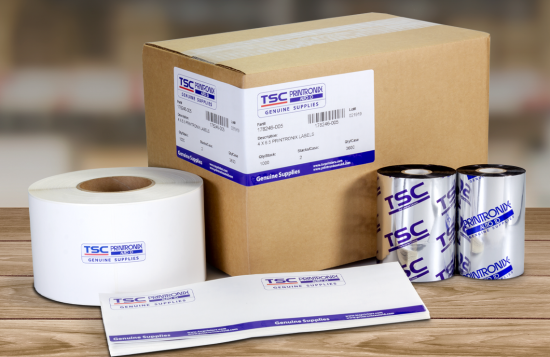 The Right Label Material
Choosing the right printer is only part of the success of your application. Are your labels going to be stored outside? Do they need to be water-resistant, or do you need an RFID tag? Genuine Supplies will work with you to identify the right labeling materials for your needs and make sure you're getting them at the most cost-effective price available.