Shoe manufacturer Ralf Ringer chooses TSC printers to optimize production processes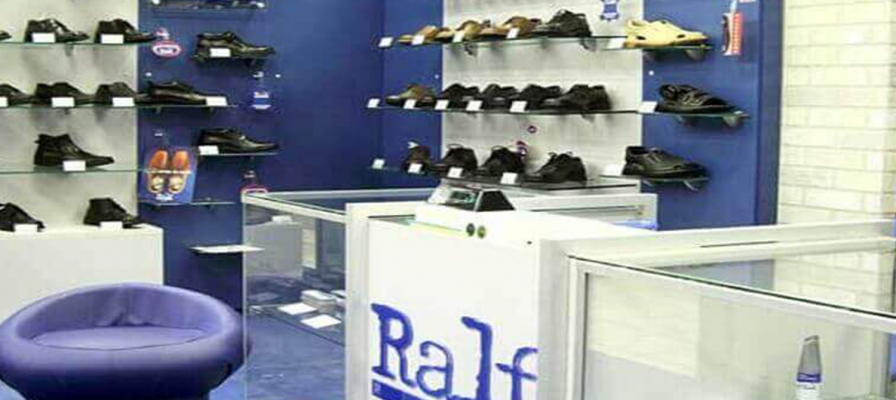 Background:
With 1,700 shops, the Russian company Ralf Ringer owns the largest shoe distribution network in Russia. In 2012 alone, the company produced 1,350,000 pairs of shoes.
Known for its superior customer service, Ralf Ringer pays strict attention to product quality. At some point, however, employees working in the company's retail outlets began noticing deficiencies in the performance of the thermal barcode printers used to print price labels. The print was sometimes barely legible and nearly unreadable at the data collection terminals. The printers often broke down, resulting in frequent calls to the maintenance and control department, along with costly delays and work stoppages.
Solution:
Ralf Ringer decided to find an alternative to its poorly performing thermal barcode printers. The company conducted a search for a reliable, versatile replacement printer that offered excellent print quality, fast print speeds, multi-functional features and was available at an affordable price. After a series of tests, the company chose the TDP-225, a compact thermal printer manufactured by TSC. The TDP-225 is widely recognized as one of the most reliable label printers on the market, offering virtually trouble-free performance over an extended lifespan, eliminating the need for frequent and costly customer service calls. The high-speed printer produces labels very quickly and, unlike many other printers in its class, does not require constant brightness adjustments.
"Servicing the printers that we had been using was a real pain in the neck for us," said the head of the Ralf Ringer VISTP OIT sector. "With the TSC printers, there are practically no complications. And, curiously enough, they are more affordable than those offered by the competition. The acquisition of these new printers helped us save money in our automation budget."
Benefits:
Reliability and durability
High print speed
Multi-functionality
Compactness
Ease of operation
Large RAM volume
TDP-225 Features:
Built with TSC durability, reliability and commitment to innovation, the 2-inch-wide-format TDP-225 direct thermal printer features a compact design and high performance engine that prints at 127mm/second, making it ideal for retail point-of-sale, shelf labeling, product marking, specimen labeling and other applications.
The TDP-225 is one of the first low-cost compact 2-inch desktop printer to offer an optional LCD display for easy tracking of print job status. Other outstanding features include an inexpensive internal Ethernet adapter for easy integration into networks and an optional keyboard for printing labels in standalone or downtime situations.
Designed with no losable parts, the compact TDP-225 fits easily into tight work spaces and supports a wide range of applications. It also features a user-friendly clamshell design that allows users to simply open the cover and drop labels into a spring-loaded 5-inch OD media bay. The printer has a fast 200MHz processor, 8 MB SDRAM and 4 MB Flash memory, with the option to add up to 4 GB of memory using a microSD expansion reader. The TDP-225 will print price tags separated by gaps, black marks or notches, and the black-mark sensor can be adjusted from side to side.
The TDP-225 supports standard industry emulations, including the Eltron® and Zebra® languages.
About Ralf Ringer:
Ralf Ringer opened its doors for business in the Russian market in 1996 and now has more than 1,700 shops and produces more men's shoes than any other shoe manufacturer in the country. The company has factories in Moscow, Vladimir and Zaraysk, along with the largest distribution network in the country. The company has grown rapidly, increasing its product output from 30,000 pairs of shoes in 1996 to 1,350,000 pairs in 2012, a 45 fold increase.
Today, Ralf Ringer is the best-known brand of men's shoes in Russia. The level of brand awareness among men between the ages of 25 and 45 is more than 77 percent. In 2010, the company introduced its first woman's shoe line, which continues to grow in popularity from season to season. The company now produces two collections of shoes annually for both men and women: the "Spring-Summer" and "Autumn-Winter" lines.
Ralf Ringer has won more awards than any other brand of shoe in Russia. Those awards include the "BEST RUSSIAN BRANDS," "Superbrand" and a "Gold" prize in the "Apparel/Shoes" of the "Brand of the Year/EFFIE" competition.
MARKET:
Retail
APPLICATION:
Marking prices on goods in shops
MODEL:
TDP-225