RFID Ptinter
Our RFID printers offer solutions for a wide range of applications from enterprise-level desktop printers to high-volume industrial printers. We offer high-performance features, including 4-inch and 6-inch print widths, the ability to print on standard RFID labels and on-metal tags and up to 600 dpi for small labels. Our RFID printers are enhanced to include high-speed encoding, high-memory encoding, and RFID field upgrade kits. Our printers are easy to use, easy to calibrate and offer compatibility with PrintNet Enterprise remote printer management software.
T4000
Compact Industrial RFID Printer
The T4000 offers industrial printer features in a compact footprint and the ability to encode on both standard smart labels and on-metal tags.
Key Features
Industrial construction and performance in a compact design
Support for both standard smart labels and on-metal tags
Industry-leading encoding commands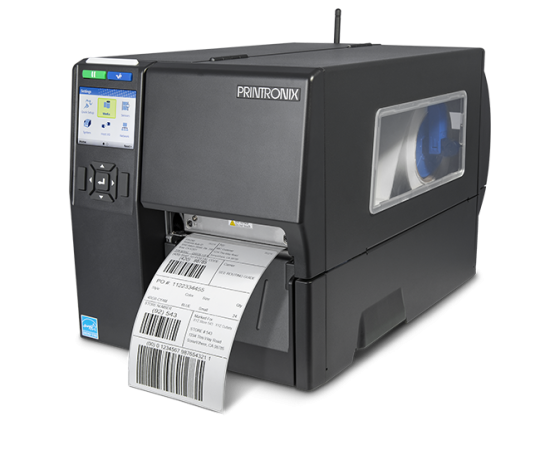 T6000e
Mid-Range Industrial RFID Printer
Featured in RFID Journal's Top 10 Products of 2020, the T6000e offers top of the line RFID encoding abilities including high-speed and high-memory encoding.
Key Features
Multiple options and configurations available
4" and 6" print widths available
600 dpi option for small labels and barcodes
Support for standard smart labels, on-metal tags and many other tag constructions
With optional ODV barcode verifier, inspect, grade and encode RFID labels with a single printer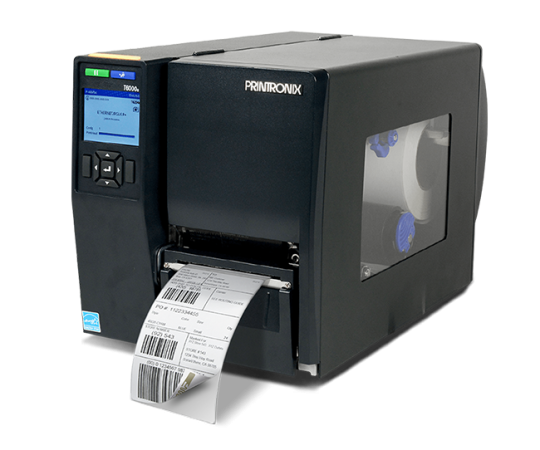 Model
Resolution
Max. Print Width
Max. Print Length
Max. Print Speed
Dimensions (W x H x D)
Weight
T6204e
203 dpi
4.1"
450 m
14 ips
297.2 mm x 330.2 mm x 520.7 mm
(11.7" x 13" x 20.5")
16.7 kg
T6204e ODV-2D
203 dpi
4.1"
450 m
8 ips
276.86mm x 312.42mm x 558.8mm
(10.9" x 12.3" x 22")
16.3 kg
T6304e
300 dpi
4.1"
450 m
12 ips
297.2 mm x 330.2 mm x 520.7 mm
(11.7" x 13" x 20.5")
16.7 kg
T6304e ODV-2D
300 dpi
4.1"
450 m
8 ips
276.86mm x 312.42mm x 558.8mm
(10.9" x 12.3" x 22")
16.3 kg
T6604e
600 dpi
4.1"
450 m
6 ips
297.2 mm x 330.2 mm x 520.7 mm
(11.7" x 13" x 20.5")
16.7 kg
T6604e ODV-2D
600 dpi
4.1"
450 m
8 ips
276.86mm x 312.42mm x 558.8mm
(10.9" x 12.3" x 22")
16.3 kg
T6206e
203 dpi
6.5"
450 m
12 ips
297.2 mm x 330.2 mm x 520.7 mm
(11.7" x 13" x 20.5")
16.7 kg
T6306e
300 dpi
6.5"
450 m
10 ips
340.4 mm x 330.2 mm x 520.7 mm
(13.4" x 13" x 20.5")
18.1 kg