TSC Printronix Auto ID Launches New Alpha-30R Mobile Barcode Printer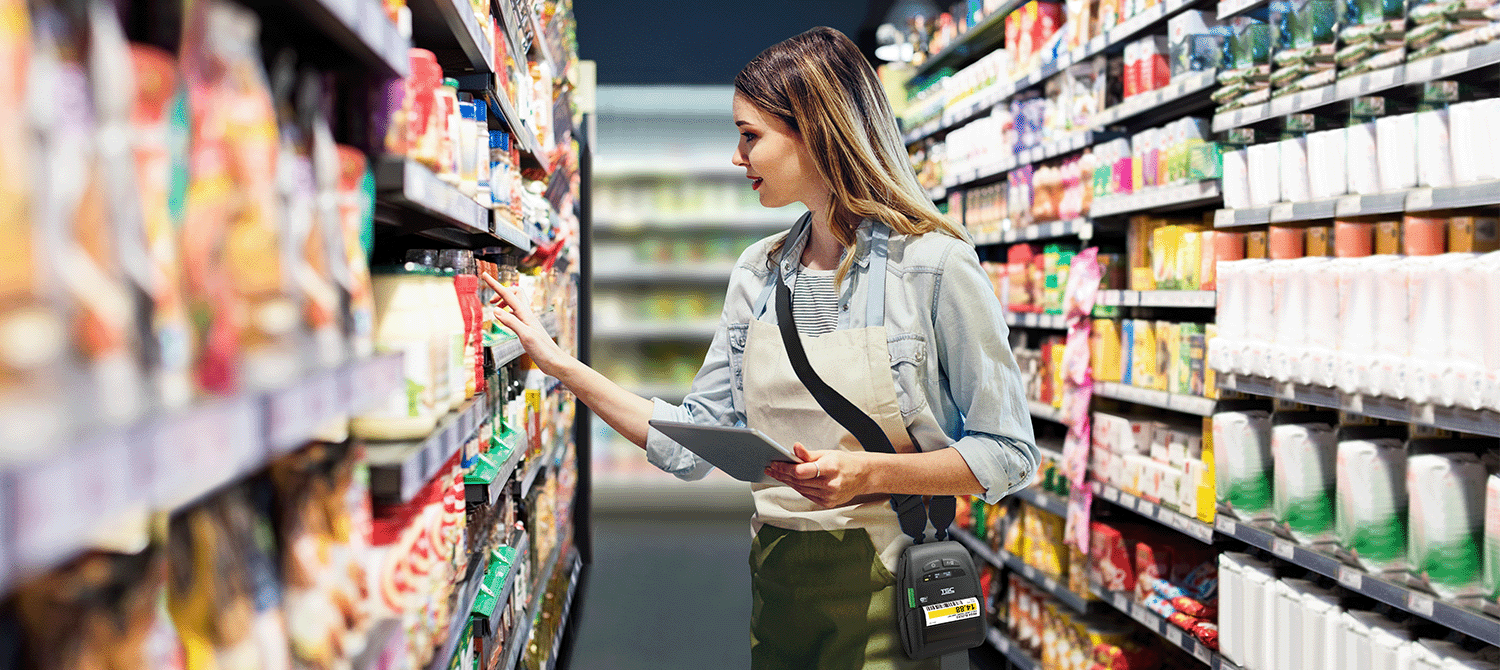 Taipei, Taiwan, June 30, 2022 - TSC Printronix Auto ID, a global leader in barcode label printing solutions, announces the launch of its new Alpha-30R. The 3" wide Alpha-30R features two models with different print speeds. The basic model offers up to 5 ips, while the premium model goes up to 6 ips to enhance field worker productivity. Designed with an easy-to-read LCD display, the Alpha-30R is lightweight and comfortable to carry, moving easily with your employees throughout an entire shift to print receipts or labels anywhere on demand. 
Built for durability, the Alpha-30R meets MIL-STD-810 military standards for drop and vehicle vibrations. The Alpha-30R is IP54-rated to protect against liquid and dust and to keep your operations running smoothly indoors and out. It withstands a 2.1 m drop and an 800 drop tumbles, while in the protective case, the Alpha-30R has achieved a ruggedness level that can withstand a 2.5 m drop and 1,000 drops in a harsh environment.
A seamless and reliable wireless connection is crucial for mobile devices. Our Alpha-30R mobile printer features a certified 802.11 a/b/g/n/ac Wi-Fi module to enable fast roaming and enterprise-grade security for reliable and safe operation. It is equipped with Apple-certified MFi Bluetooth 5.0 with NFC Tap-to-Pair for easy connectivity. Users can securely print labels wherever they are needed. With the TSC Mobile Utility App, available for iOS and Android users, authorized IT staff can quickly and efficiently troubleshoot and solve mobile printer problems quickly and efficiently.
The Alpha-30R comes with sophisticated features such as smart battery status and auto-detection of bad printhead dots that can be seamlessly integrated and managed in SOTI Connect or TSC Console remote printer management tools. These can provide visible real-time monitoring of battery health status and remaining capacity, as well as printhead status. This allows enterprise IT management to manage multiple tasks, reduce maintenance costs, and avoid downtime of these business-critical devices. 
The Alpha-30R offers a full line of accessories, including a protective case, multiple battery charging options and more to power your productivity, including hands-free mobility. Complete forklift and vehicle accessory options are available. The vehicle mount adaptors allow users to easily integrate the new mobile printers onto a forklift or truck with intuitive RAM® mount components.
Key Features
Resolution: 203 dpi
Print Technology: Direct Thermal
Print Speed: 5 ips (Basic), 6 ips (Premium)
Print Width: 72 mm (2.83")
Print Length: 2,794 mm (110")
Drop Specification: 2.1 m (6.9 ft), with a protective case can be 2.5 m (8.2 ft)
Power: 
Basic version: 3,080 mAh Li-ion rechargeable battery
■    Premium version: 3,030 mAh Li-ion rechargeable smart battery
Sensor:
■    Basic version: Reflective sensor/ Head open sensor
■    Premium version: Reflective sensor/ Gap sensor/ Head open sensor
Media Type:
■    Basic version: Ideal for receipts (black mark on printing side), can print selected labels/linerless labels
■    Premium version: Ideal for labels/linerless labels, can print receipts (black mark on printing side or back)
To learn more about the new Alpha-30R, please visit TSC Printronix Auto ID at https://apac.tscprinters.com/en/products/alpha-series-3-inch-performance-mobile-printers
About TSC Printronix Auto ID
TSC Printronix Auto ID is a leading designer and manufacturer of innovative asset tracking and identification solutions, including mobile, desktop, industrial and enterprise-grade barcode label printers, RFID printers, barcode label inspection systems, print engines, and genuine supplies. With one of the industry's most comprehensive selection of barcode label printers, TSC Printronix Auto ID provides solutions for transportation and logistics, retail, manufacturing, food and beverage, healthcare, and automotive companies seeking world-class, innovative, and high-performance tracking and identification solutions. With over 5 million printers sold around the world, TSC Printronix Auto ID is committed to providing strong local sales engineering support, continuous investment in new product development, and quick solutions to meet the needs of small and medium-sized businesses and Fortune 500 companies.