Auto ID
A Leader in Innovative Auto ID Solutions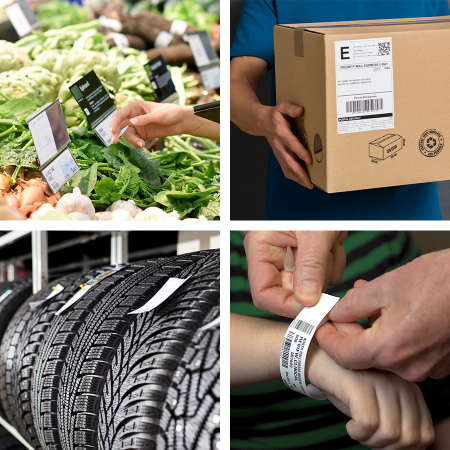 Auto ID labels are thermal labels that are used in supply chains for industries ranging from product manufacturing to food and beverage. Genuine Supplies creates custom pre-printed and blank labels to run through your customer's TSC Auto ID and Printronix Auto ID printers.
Easily find the right product and avoid downtime by working with our label experts to match the labels to your customer's printer model.
The following industries utilize Auto ID labels: Automotive, Food & Beverage, Healthcare, Manufacturing, Mobile Printing, Retail, Transportation & Logistics, Warehouse & Fulfillment
Making Ordering Simple by Asking the Right Question
What is the label being applied to?
How long does it need to last?
What are the temperature and conditions it needs to function in after application?

Is it run through a printer for imaging?  If so, What is the printer make and model?
Does the label need to be preprinted or blank?
At what temperature is the label being applied?
Asking questions like these does two things:
First, it shows your customer you care about their business and want to provide them with a thermal solution that fits their specific needs.
Second, its tells us everything we need to know about the label construction so we can provide an accurate, competitive quote.